If you're into Korean beauty and cosmetics as much as you're into MONSTA X, you are in luck!
On October 1, Starship Entertainment's rising boy group MONSTA X dropped their collaboration with the Korean cosmetics brand, TONY MOLY. MONSTA X are now the promotional faces for TONY MOLY's new "Get It" lip tints.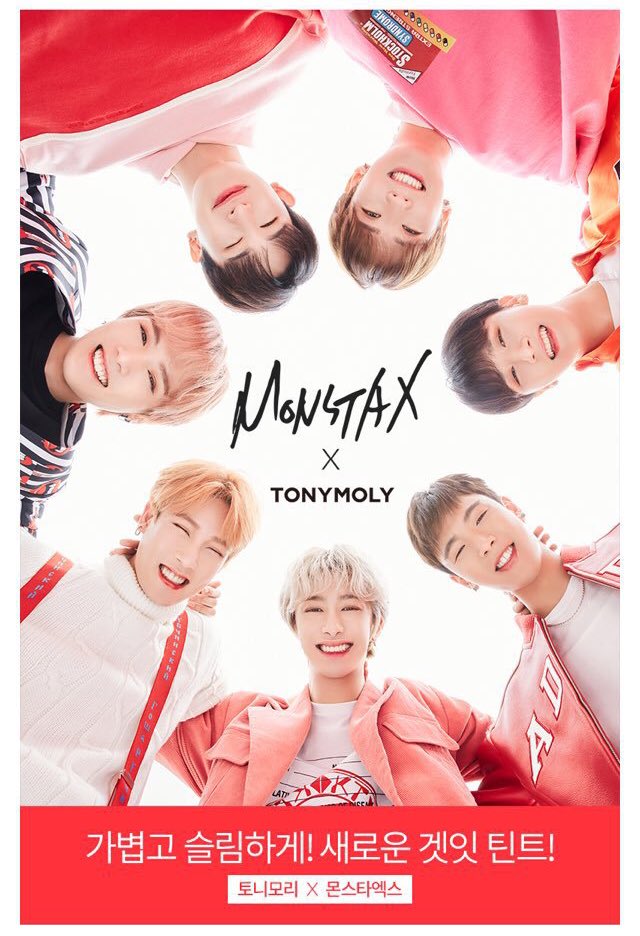 This collaboration suits MONSTA X well, as they are skilled in makeup and cosmetic applications. They have been photographed applying makeup backstage before, and we can't forget that leader Shownu was featured on Lipstick Prince!
These lip tints come in six colors: Baby Coral, Spicy Ruby, Pink Coaster, Red Hot, Oh My Rose, and Chili Pepper. Each color corresponds to a member (or two.)
According to TONY MOLY's additional information about the new "Get It" lip tints, each tint is sold for 6.000₩ (approximately $5.40 in the US). They also come with one free postcard! If you spend more than 20.000₩, you will get a set of 8 photocards.
You can purchase the tints online here. Watch the members of MONSTA X toss around cute lip tints and swatch them for you in the video below: