Arohas are soaring with excitement! After months of anticipation since their last comeback in the fall of 2017, Fantagio Music's boy group ASTRO dropped a promotional poster for a summer comeback!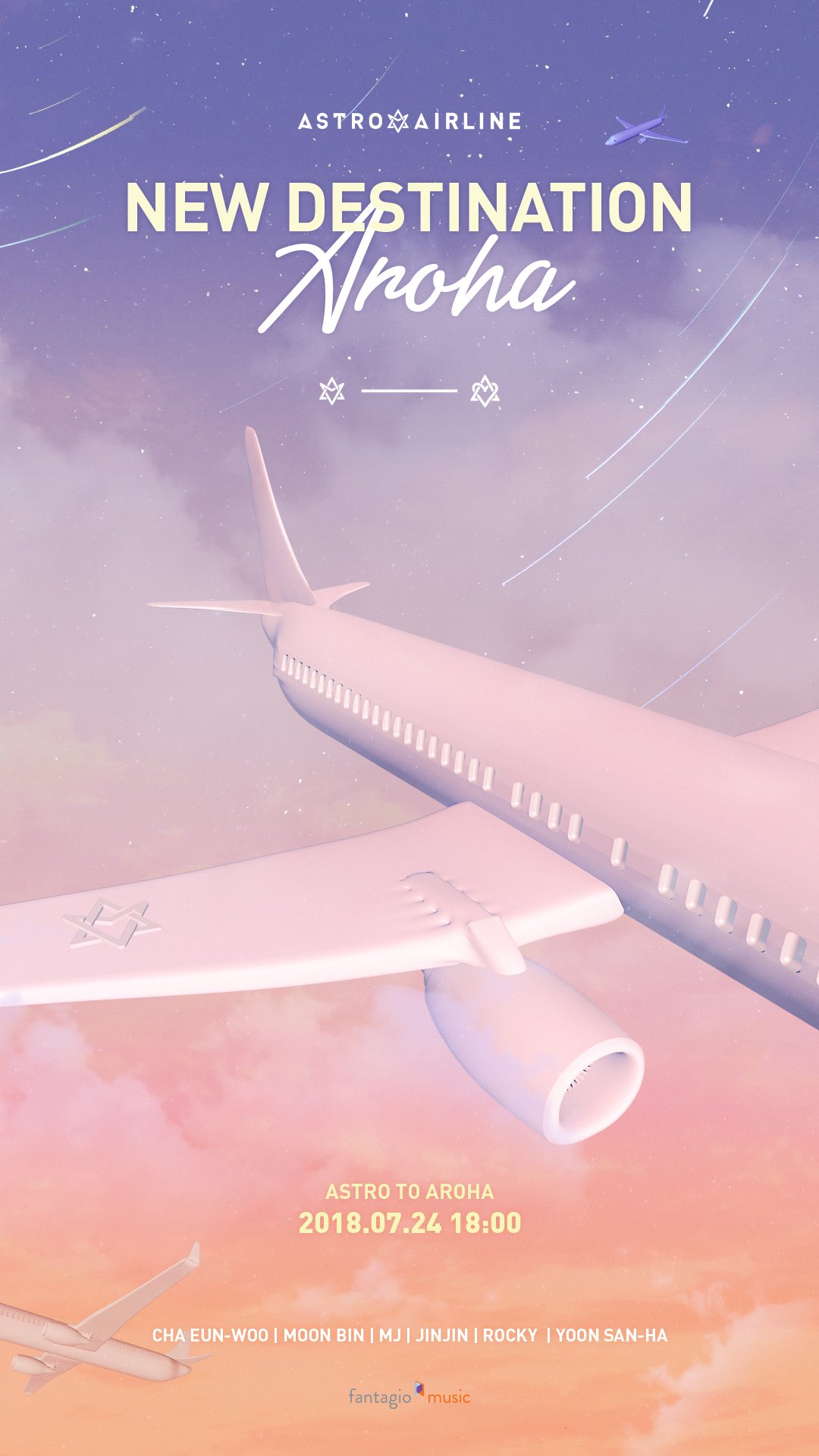 Emblazoned with "ASTRO AIRLINE – NEW DESTINATION 'Aroha'" in decorative letters, the teaser revealed a summery, sentimental concept with a gorgeous sunset palette and delicate stars in the sky. The teaser also features the logos of both ASTRO and Arohas, a tribute to the group's appreciation for the love and support of fans. Needless to say, this comeback is indeed a gift from "ASTRO to Aroha."
The special album will drop on July 24, 6PM KST.
Look forward to hearing more details!